Driving Safely: What Everyone Needs Know
Author : Christian Bach
Driving safely: What everyone needs know.
Whether you are an experienced driver or just a beginner, you still must be aware of rules you need to follow while driving.
Road safety is important not only for you but everybody else too, regardless of
being in a vehicle or on foot. It is up to you to take your role as a
driver seriously and for that reason we remind you of some things you need to be aware of at all times.
Tips for experienced drivers:
1. Never drink and drive
The fact that you are an experienced driver doesn't justify your
irresponsibility. You may at no occasion let yourself sit tipsy or
drunk behind the wheel, especially if you have other passengers in the
car with you. Alcohol has a strong effect on concentration and your
motor activities and even the slightest omission may have dangerous
and/or deathly consequences. Also, if you are a parent, don't forget
you are your children's role-model and their primary source of
good/bad behavior. If they see you drunk behind the wheel, don't be
surprised when they do the same themselves.
2. Always have a seatbelt on
When you are a driver, you and your fellow drivers have a shared
responsibility for proper behavior in traffic. Sometimes, even when
you are extremely cautious, somebody else may just not be. To avoid
any potential injuries (if an accident occurs) always fasten your
seatbelt. Also, when you are driving with your kids, make sure their
seatbelts are fastened too, both front and back ones.
3. Don't phone while commuting
Yes, we know that you need to take your boss's call and that's fine;
well, at least while you've got headphones in ears and your phone
fixed on a phone-holder in your car. Technology has advanced so much
that you can now buy a headset with a mic, input it in your phone and
take calls hands-free. But you already knew this, right?
Tips for inexperienced drivers:
1a. Never drink and drive
If you have just gotten your license from your
driving school
and you are an inexperienced driver, you must know that you should
never drink before getting into a vehicle. We know you are tempted to
go to that party, drink like a lord and then head back home drunk,
convinced you are totally fine and able to drive. Well, here's some
news for you - you are not! Don't risk your life or getting a ticket
that you'll have to pay with your own allowance!
2a. Always have a seatbelt on
That fact you've got a license means that you are now officially
responsible for your own and everybody else's safety in traffic.
Putting a seatbelt on is the first thing you need to do once you get
into a car. Ok? Plus, if you've got some friends with you, ask them to
do the same. All that gossiping and planning of going out is certainly
fun, interesting and jumpy - translation: distracting! Gossiping is
absolutely fine as long as you've got your seatbelt on. Don't worry,
you are not a geek if you mind for your own safety - you are a
responsible part of your community.
3a. Don't phone while commuting
So, your boyfriend/girlfriend calls while you are driving and you
instinctively go for the phone, right? Well, don't! Read what we have
advised the experienced drivers and do the same. Your honey will still
be on the other line. As for texts, don't reply while driving. Wait
for the red light and reply then.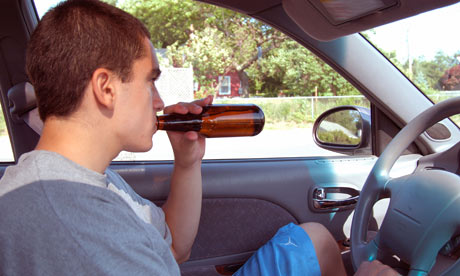 Author's Resource Box
I enjoy writing informative articles that I hope may help people.

Article Source:
Articlebliss
Tags: driving, car, motor, safety
Author RSS Feed
Category RSS Feed
Submitted : 2014-01-27 Word Count : 645 Times Viewed: 12157